Golf Instruction for Juniors and Adults
Working with golfers for more than 35 years, Mike Barge's students appreciate his balanced approach to instruction - focusing on swing mechanics, while also recognizing a golfer's "feel" for the game. Depending on the goals of the golfer, Mike prefers to work with a golfer's existing swing before rebuilding from scratch. He believes that consistency and long term improvement is found when a golfer understands their swing well enough to make corrections on their own.
Adults
Ask any golfer in the Twin Cities who has had instruction and there's a good chance they're familiar with Mike Barge Golf Instruction. His steady, thoughtful, and practical approach to golf instruction has made him one of the top golf instructors in the country. Whether you are picking up a club for the first time, or you are a low handicapper trying to shave off a few more strokes, Mike will help you reach your goals.
60 minutes
Member $80
Non-Member $100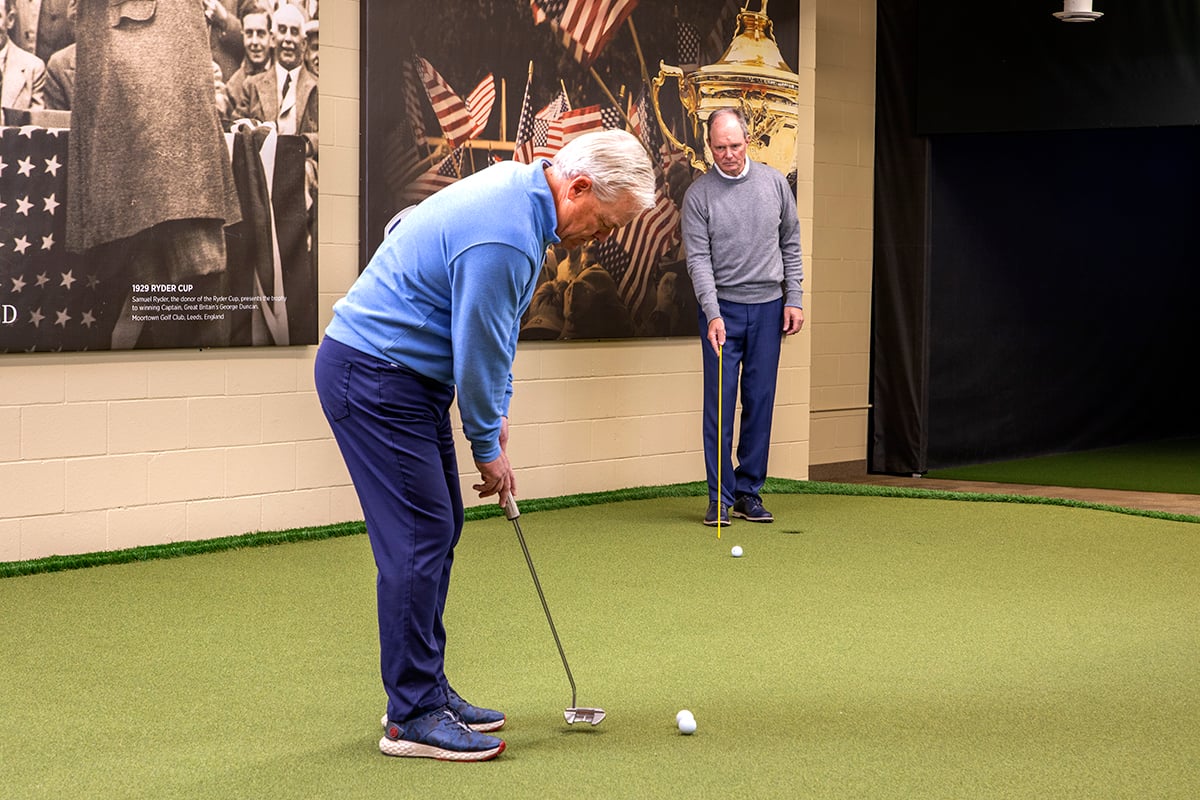 Juniors
18 and under
Finding the right swing coach for your junior golfer is an important decision. Balancing temperament and technique, and persistence and empathy is an important aspect of instruction. From high school state champions to Division 1 golfers and up to the best players in the world, Mike has had the privilege of working with them all. Elevating a golfer's game and helping them reach their goals is top priority for Mike. Even if it's the first time your golfer is teeing it up!
60 minutes
Member $65
Non-Member $75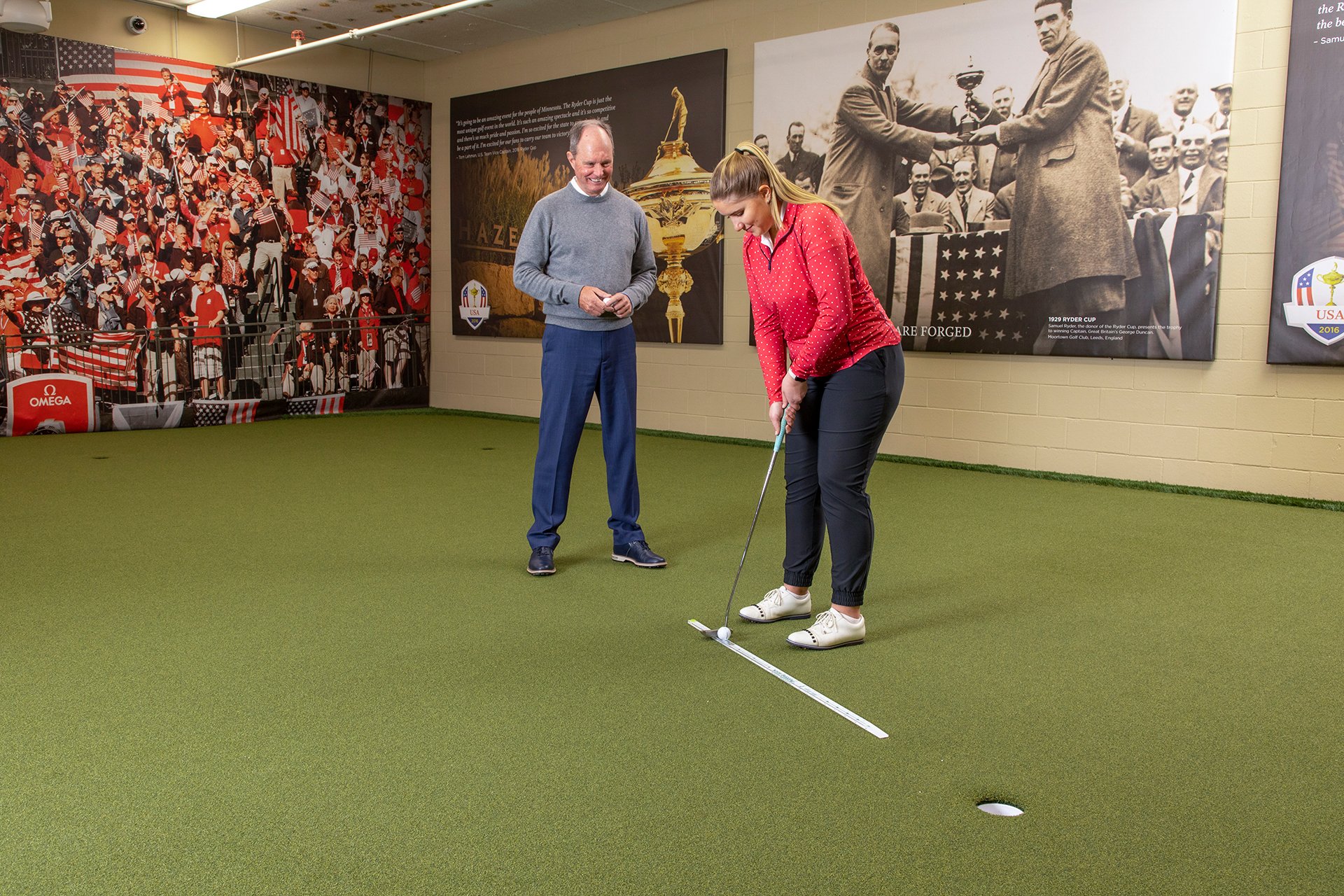 Contact Mike today and start the process
of achieving your golf goals.
Hazeltine Members, please book a lesson using the Hazeltine App or call the golf shop. If you are a non-member and interested in working with Mike, we invite you to learn more about Mike Barge Golf.
I've had the privilege of knowing and working with Mike Barge since I joined Hazeltine back in the spring of 2000. Aside from being one of the top teaching professionals in the country, Mike is an incredible friend and mentor to so many at HNGC. His ability to clearly communicate and simplify his teaching points helps members to quickly improve their swing mechanics and overall game.
Mike Barge not only understands "the golf swing" he gets to know your golf swing and helps you figure out how to fix your swing while you're playing. Best of all, you won't spend all season working on your "new swing." He's helped with me, my wife, and my oldest son and we all agree, you won't find anyone better than Mike Barge.
CEO/President
StoryTeller Media + Communications
I have been with Mike for about 4 years now. From the very beginning he has helped transform my game to a whole different level. Mike is an amazing teacher, and on top of that, an amazing person.