The world's greatest golfers have honed their games in preparation for major championships at Hazeltine National Golf Club's practice facility in Chaska, Minnesota. Its expansive outdoor practice area and indoor training center make a perfect home to Mike Barge Golf Instruction.
Outdoor Training Facility
Mike Barge's outdoor instruction takes place on Hazeltine National Golf Club's driving range, wedge range, and putting greens. When practicing with Mike outside you'll be invited to work on each club in your bag - from tee to green. You'll have the opportunity to improve all aspects of your game. Using TrackMan launch monitors, Mike will provide you with the helpful data you need to improve your swing. Whether your goal is to add distance to your driver or drop strokes in your short game and putting, Mike Barge Golf Instruction has the ideal setting to focus on every aspect of your game.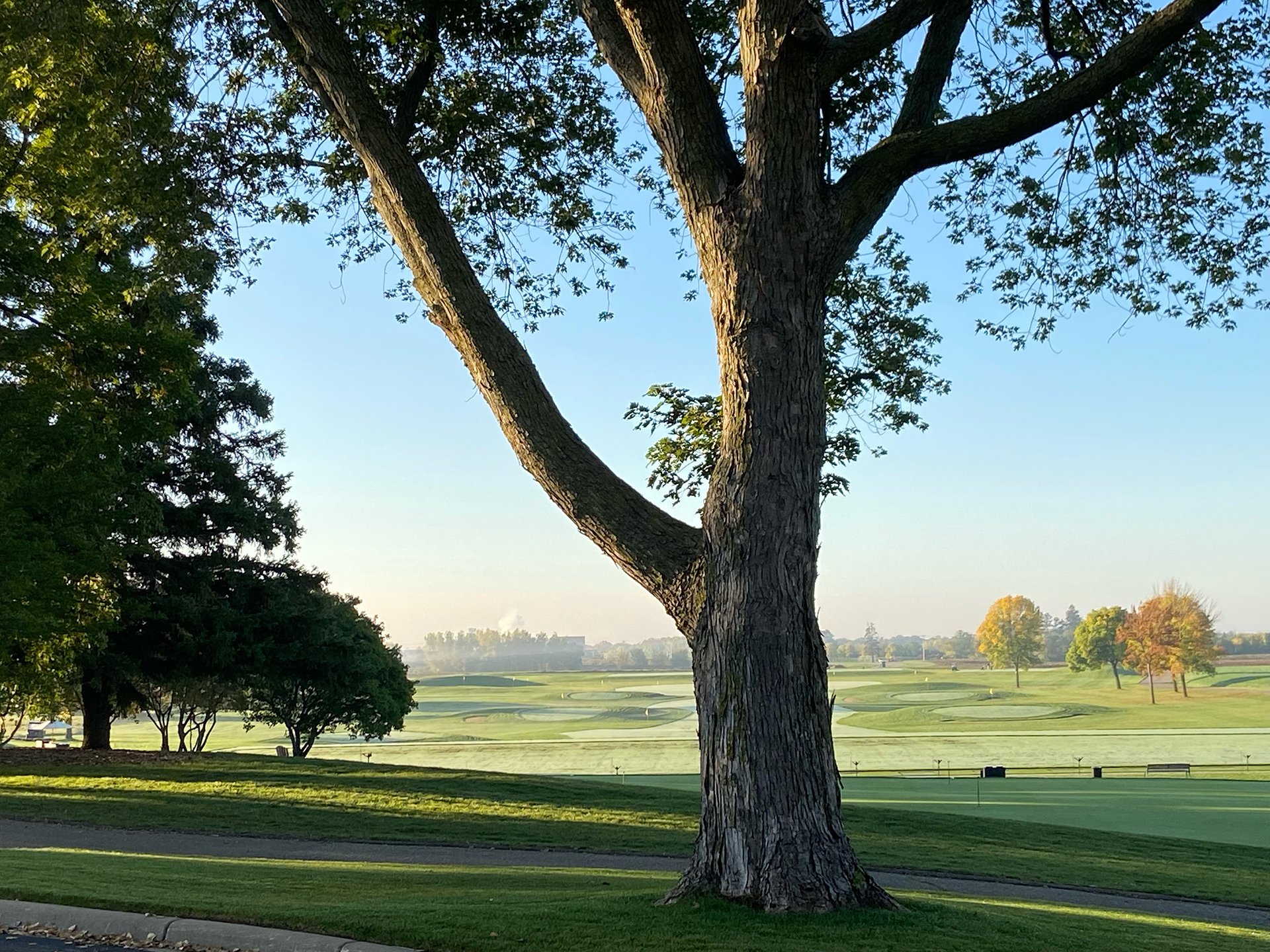 Indoor Training Facility
Weather is never an issue when working with Mike. During the offseason or during inclement weather, golfers can benefit from Mike's insight and the TrackMan technology in Hazeltine's Indoor Golf Training Facility. Equipped with "aboutGOLF" simulators, students benefit from instant feedback on their ball flight and distances. What's more, the Indoor Training Facility at Hazeltine National also features a short-game area and a 960-square foot indoor practice green with course-like green speeds.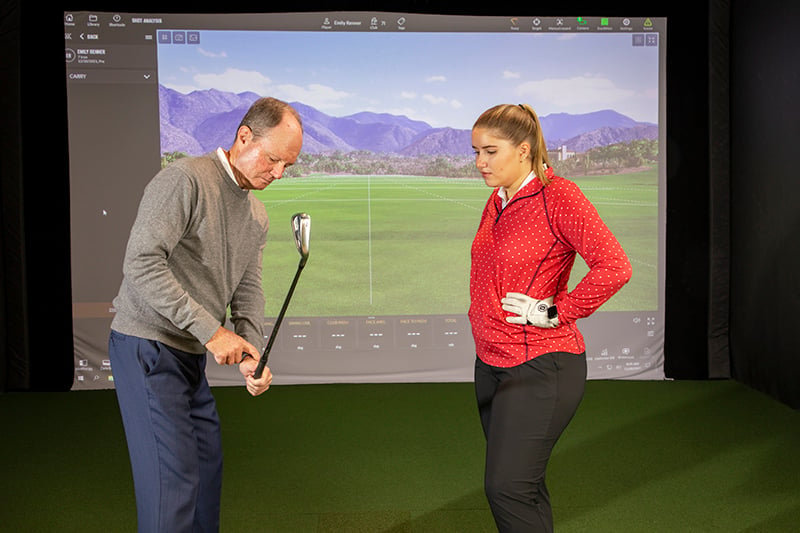 Contact Mike today and start the process
of achieving your golf goals.
Hazeltine Members, please book a lesson using the Hazeltine App or call the golf shop. If you are a non-member and interested in working with Mike, we invite you to learn more about Mike Barge Golf.
I've had the privilege of knowing and working with Mike Barge since I joined Hazeltine back in the spring of 2000. Aside from being one of the top teaching professionals in the country, Mike is an incredible friend and mentor to so many at HNGC. His ability to clearly communicate and simplify his teaching points helps members to quickly improve their swing mechanics and overall game.
Mike Barge not only understands "the golf swing" he gets to know your golf swing and helps you figure out how to fix your swing while you're playing. Best of all, you won't spend all season working on your "new swing." He's helped with me, my wife, and my oldest son and we all agree, you won't find anyone better than Mike Barge.
CEO/President
StoryTeller Media + Communications
I have been with Mike for about 4 years now. From the very beginning he has helped transform my game to a whole different level. Mike is an amazing teacher, and on top of that, an amazing person.